How Enterprise Mobility is getting shaped up by 5 Major IT Trends
Enterprise Mobility has evolved a lot from its early days in 2013-14, when organizations were still figuring out whether they need to jump on the mobility bandwagon or be in the picture with a few consumer-facing apps developed by third-party vendors. In 2017, it is imperative that any enterprise regardless of the vertical it is in should have an in-house mobility solutions department or a partnership with a technically strong mobility solutions vendor.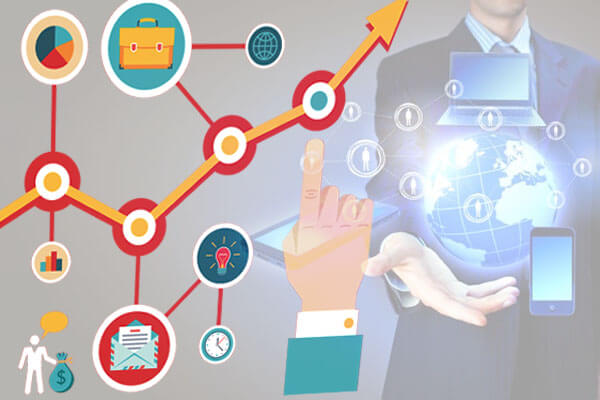 Now that we are well-into the time when nobody raises the primary question of why Enterprise Mobility, let's have a look at the Top 5 major IT trends that are modeling the domain:
1. Cloud first
In 2016, a lot of enterprises adopted 'mobile first' policy considering that majority of consumers always have their smartphones handy rather than laptops. The backend infrastructure would be VPS or cloud-based or hybrid (the critical apps being hosted on premises and consumer facing apps being hosted on cloud).
Scalability needs were often not taken into account while planning, and as a result, when these apps experienced growth in the number of consumers, the overloaded servers could not handle the app requests.
2017 marks the beginning of 'cloud first' policy where every enterprise thinks of a cloud hosting regardless of their envisioned consumer numbers. This has triggered a mass cloud migration amongst enterprise mobility solutions.
2. Augmented and Virtual Reality
AR and VR were in a very nascent stage in the last year. Gaming and shopping apps made use of them on an experimental basis. However, augmented reality and virtual reality are set to take the center stage in 2017 – through virtual personal assistants powered by artificial intelligence. This denotes their entry into the enterprise mobility scenario.
3. Cyber security
As apps begin to store more and more personal data, which is hosted on shared cloud and temporarily stored in the consumer's phone, hackers have moved their attention to mobile rather than targeting the consumers' desktop systems. With the data mining markets giving a fortune for analytical data that can predict the consumer's buying behavior, the databases of enterprise apps are at high risk.
In the workforce, BYOD is not just a fashionable option but an indispensible facility now. It is necessary to have extra security layers to the in-house enterprise apps.
The main precautionary measures are:
Cloud-to-cloud backups
This is also the next thing in cloud computing. The backup data of the whole shared cloud is stored by copying it to another cloud hosting.
Hyper convergence
The handing out of development and maintenance contracts for all areas of mobility solutions – hosting, computing, networking, and virtualization to a single vendor. This ensures that the mission critical details about the projects remain confidential and restricted to a single vendor.
4. Bots
Twitter bots are infamous. But, bots can do a lot more than troll social media users. These computer algorithms can fetch data from several different sources, analyze them and generate an intelligent and humanized response based on the query asked by the consumer. Chatbots and businessbots will be serving you instead of remotely based outsourced and overworked customer care representatives soon.
5. XaaS
As mentioned earlier, mobility solutions have no vertical restrictions. Software as a Service (SaaS) is passé; you can now have a service layer for any business that you want to offer through mobile apps. The mysterious X stands for anything; anything as a Service (XaaS).
You might notice that the article has skipped mentioning the developing trends of 2016, which are still picking up – such as hyper local advertising, indoor navigation through iBeacons, because we want to bring you only the latest and recently introduced trends in enterprise mobility.