IT Solutions – Migrate Banking Services To Online
Now a days, consumers are fade up from the traditional banking facilities. So they are ready to give up on traditional and adopt new ebanking. Before five years, people hesitate to provide personal information like bank account number, debit or credit card number to purchase any service or product. Because they have fear of misused of information or hacker who steal their money.
But the time is changed now. Users are ready to give personal information to enhance interaction with bank advisor. At opposite side, banking industry is also adopting digital technology which is more secure and easy to use for any new user. Users like personal attention given by financial advisor. More and more users will connect with you, if the financial advisor gives them right suggestion for investment, loans, savings, etc.
Here, Technoligent shows you how bankers and consumers think about banking services and solutions. Various types of virtual activities like
Video chat with advisor
Open/Manage account virtually
Get/Close loan virtually
Mobile banking
Shopping through Debit or Credit card/Net banking
Account statement generation & many more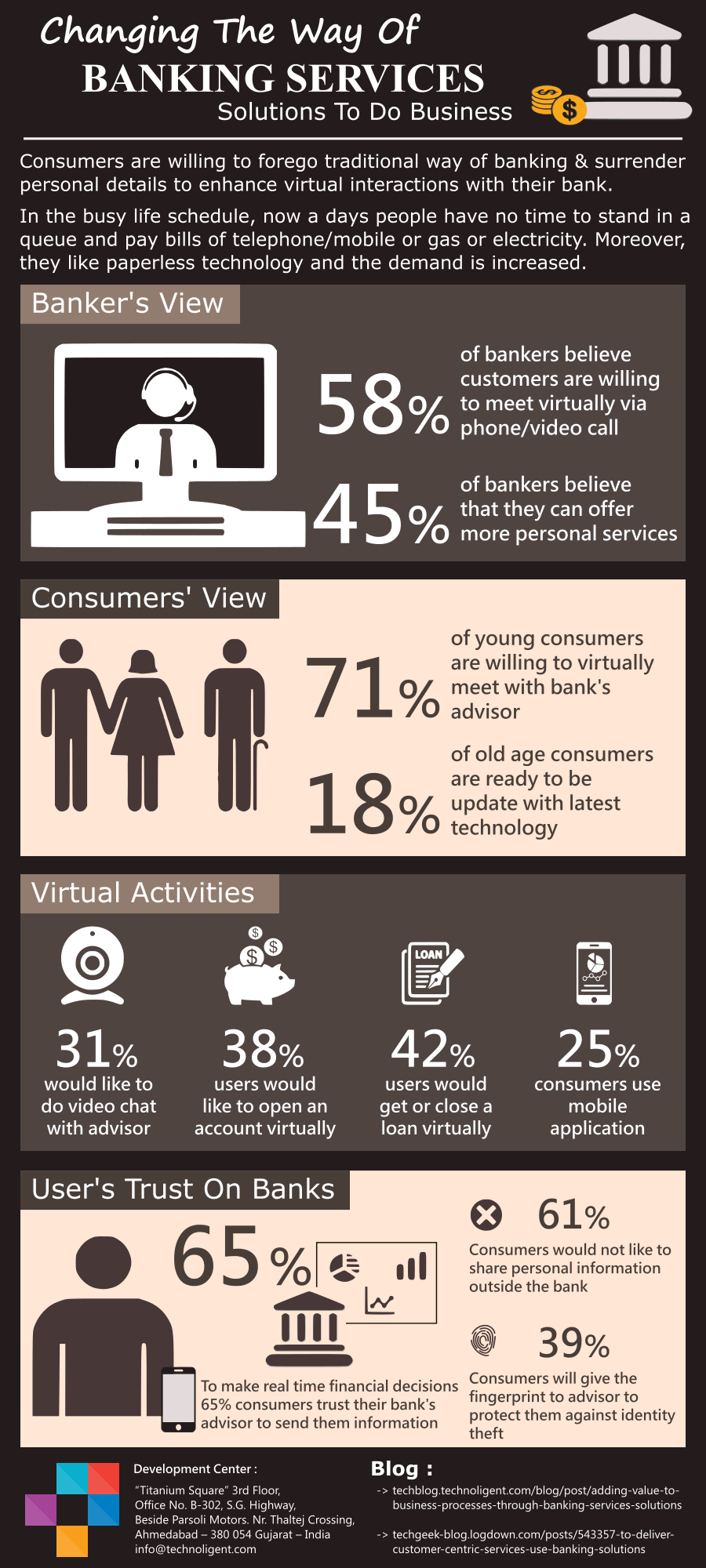 Generating the trust is the most challenging task in this field. The first priority of any user is security for their money and avoids any type of risk of identity. So they are willing to use fingerprint or other biometrics to verify financial transactions. Here whatever we present is the result of survey taking by our banking software developers from various bank's employees and consumers.