Top 7 Benefits of CRM for SMEs
'A satisfied customer is the best business strategy of all.'
Customer satisfaction, a term generally used in marketing, helps to measure how products and services offered by a company surpass customer expectations and flourish healthy in the market. The question of how this can be achieved is what usually boggles in the minds of entrepreneurs and business strategists. The answer to this, however, is simple. It can be accomplished by installing proper Customer Relationship Management system - CRM!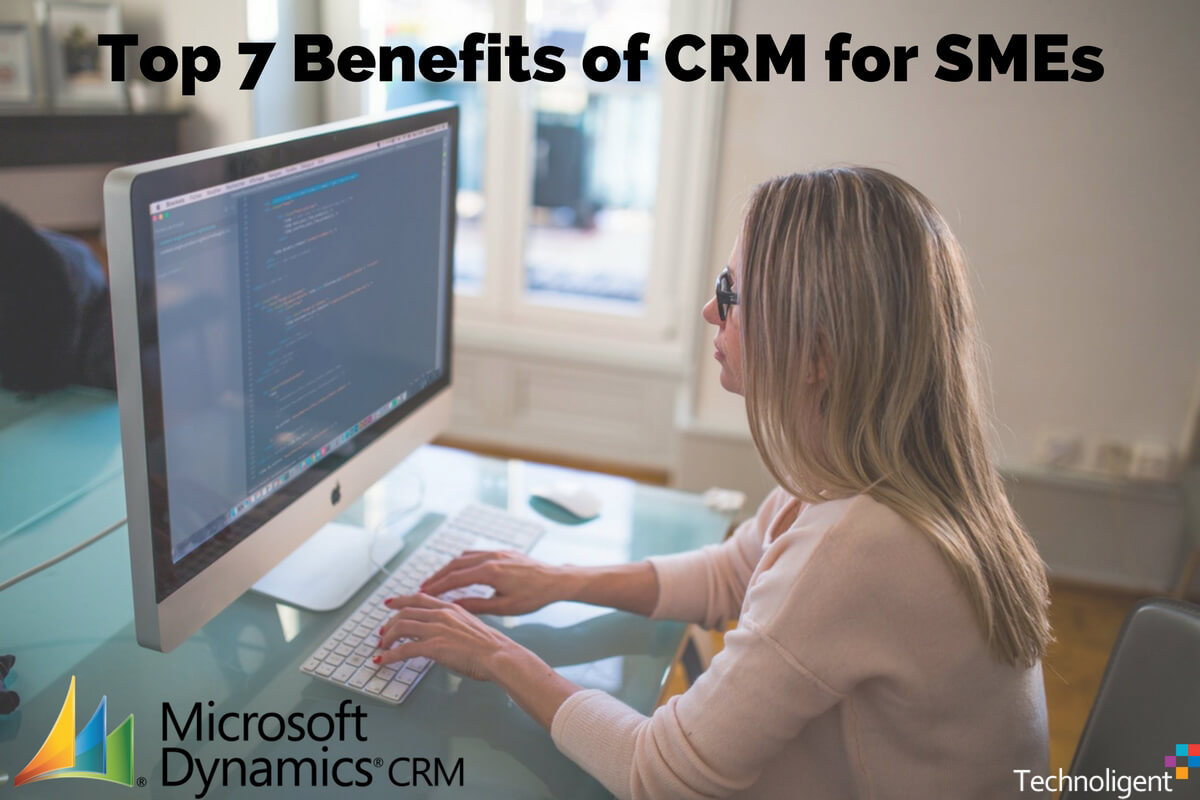 According to studies and researches, an effective and fully utilized customer relationship management system in all – large and small and medium-sized enterprises (SMEs) helps to increase sales annually by 30%. A proper CRM system enables SMEs to tackle several operational challenges such as sales decline, misalignment between corporate revenue targets, high client attrition of the company and much more.
What are the benefits of CRM for SMEs?
Dynamics CRM consultants offers SMEs a host of tangible advantages. Some of these are as follows:–
Proper Client/Customer management – With the help of a CRM tool, business owners get more visibility into the client and customer base of the company. They can comprehend the tactics needed for long-term profitability as well as formulate new plans accordingly. This practice eventually benefits the customer base of the company.
Streamlined process – An effective CRM solution offers seamless integration with all other functions of a business such as human resources, project management, and marketing, thereby, helps the salespersons to concentrate less on paperwork and devote more time in the sale increasing processes for the company.
360 Degree Customer base information – A web based CRM solution helps to get access to the company's target customers who are living in the remotest locations of the country. This means a functional CRM system can provide a 360-degree view of the customers anytime and anywhere across the nation.
Profitability Tracking – This system has made the company's accountants work easy and smooth. As now, they do not have to worry much about tracking down every cent percent revenue generated, focus on the shipping costs, product discounts and client returns. A proper CRM software solution offers all small and medium sized enterprises an accurate financial reporting and speedy bookkeeping record system that in-turn helps the accountants to carry company's revenue generation work efficiently.
Cost efficient – Although some of the CRM packages require a significant amount of capital investment, but today, all small and medium-sized enterprises of the nation can easily opt for a plethora of equally excellent free CRM solution services online!
Data security - Installing a quality web-based CRM solution greatly helps the small business firms to conduct a regular backup process that ensures 100 percent protection of the company's data in the most efficient manner.
Improved lead generation – A well-utilized CRM solution offers significant assistance towards an effective lead generation of the company. This is achieved with the help of cross function view system of the CRM software that can easily identify the cross and upselling opportunities of the firms in the most resourceful way!
To conclude, making an effective CRM system is not an easy task to perform and requires a vast research, technical and analytical skills. A good CRM tool must get integrated seamlessly with other company's systems and should be made in such a way that it offers real-time data and can be used smoothly by all.
Read More: